One of our core values is working toward a world in which quality education is available to everyone, everywhere. We never want families to be put off by price, so we offer financial aid to families who are financially unable to access our programme. This is not a loan; it's a reduction in tuition obligation. Offering financial aid is one way we work toward our goal of making sure that all children have access to an exceptional education.
What type of financial aid is available?
Based on individual circumstances, we typically offer families a discount of 10%, 30%, or 50% of the full tuition fee. We also can decrease the one-time deposit fee for families that qualify for financial aid. Qualifying for financial aid is based on their household income and expenses. Additionally, we offer sibling discounts, so if you would like to enrol more than one child at bina, you'll receive a 10% discount for the first sibling and 20% for the second.
What is the full cost of tuition?
The cost of tuition is $825 monthly. If you're able to commit to a longer period of time, the cost of tuition decreases: if you can pay quarterly, the cost is $2200 (saving you $1100 a year) or if you can pay yearly, the cost is $8000 (saving you $1900 a year). If this full tuition cost is not a possibility for your family, you should absolutely apply for financial aid.
What is included in the tuition fee?
How do I apply for financial aid?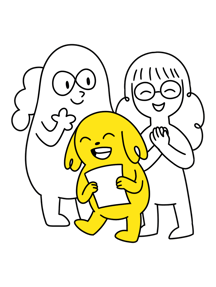 If you feel that your family is not able to afford the cost of tuition at bina, you are welcome to fill out a financial aid application here. We have limited spots available within our classes, so we recommend you apply as soon as possible to increase the likelihood of support. In the form, you'll be asked to share information about your household monthly income, your household monthly expenses, and how much you estimate you would be able to afford in regards to tuition. Our Admissions Team will get back to you within a few days about next steps.
If you're considering investing in your primary-aged student's education, we hope you'll feel reassured that it's a worthwhile expense. The early years are so important– academically, socially, and emotionally. The skills they learn during primary school will carry them through their entire lives. If you'd like to move forward with enrolling your child at bina, please don't let financial barriers get in the way– reach out to our Admissions Team to see if you qualify for financial aid.