You've checked out The bina School's website, you've decided to fill out an application, and now it's time for an Admissions Call! But what exactly is an Admissions Call, and is there anything you should do to prepare?
First of all, you can put yourself at ease– there's nothing major you need to do beforehand. Here's what we request:
Student and legal guardian both need to be present.
Use a device with a larger screen, such as a laptop or iPad (not a phone).
During our 45-minute meeting, you'll have a chance to ask any questions you're wondering about. We'll also try to get to know you a little better.
We'll lead your child through a relaxed learning activity to get an idea of how they would learn within the bina programme. This activity requires no preparation– it is essentially a guided conversation between us and your child, touching on their knowledge and skills. It's meant to be casual and low-key, and typically takes about 20-25 minutes of the call.
Here are some questions we often hear during an Admissions Call. Many of these are answered on the FAQs page, so do check these out beforehand. The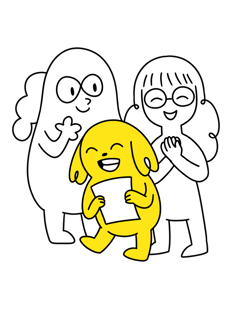 Admissions Call is an opportunity for you to ask questions face-to-face with an Admissions Team member and get answers that are tailored to your family's unique needs and wishes.
Can I get information about a "day in the life" for a student at bina?
What academic subjects are covered at bina?
What qualifications do Master Teachers have?
What types of activities are typically incorporated into a bina school day?
How does bina integrate social-emotional learning?
How is student progress monitored? How will progress be communicated with me?
What materials will my child need?
If my child is accepted, when is the earliest they can begin?
Following the call, our Admissions Team will have an idea of whether bina will be a good fit for your child, but we also double-check with our Education Team. You'll hear back from us within a few days with a decision.
There's still time to get your kiddo enrolled for a January start date and begin your child's learning journey with us in the new year. We look forward to meeting with you– book your Admissions Call today!